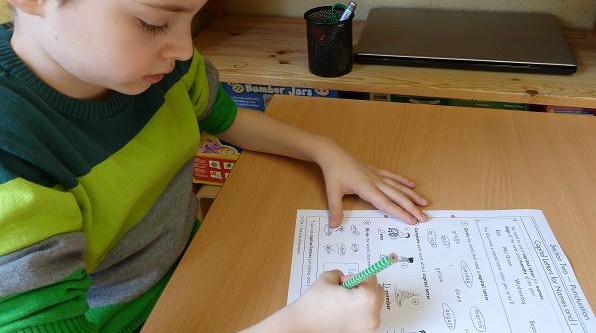 This program gives outstanding results in 6 months !
Our results:

10 to 30 IQ point increase

for all children with autism !
The FEDEA 6 Month Program is an intensive and unique entirely personal teaching program which is only available at the FEDEA Swiss International Center for Autism, Morges, Switzerland.
Our program allows children with autism to progress academically, to catch up with developmental and academic delays, to correct their behaviour and to develop their communication skills.
This FEDEA Program achieves outstanding results in six months intensive teaching!
We advise parents to enrol their child with autism as soon as possible.
It is essential to correct the development of children with autism from a very early age, every day counts!
At primary school age the child's brain is still very plastic and our intervention makes it possible to remodel brain connexions and to compensate for developmental delays and anomalies.
Each student following this program is assessed with three different tests, at the beginning and at the end of the program.
The results measured at the end of the FEDEA Six Month Program are impressive in terms of development, academic skills, social and communication abilities. The students who are within the normal range of intelligence are now ready to follow an age appropriate normal academic program in a normal school setting with a good behaviour.
These programs are very popular and we advise you to plan your time in Switzerland well in advance !