Do you want your child to learn, talk, behave ?

Try FEDEA School !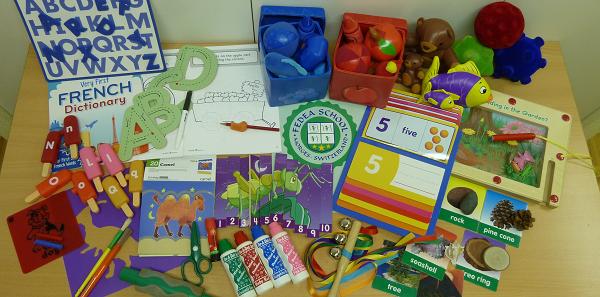 Educational excellence !

Your child deserves it !
The FEDEA School Kindergarten Curriculum (for ages 3 to 5), which corresponds to Foundation stages 1 and 2 or Key Stage 0 (British Curriculum), covers the years before the start of primary school at Key Stage One (KS1, British Curriculum).
The main focus of the FEDEA School Kindergarten Curriculum is to maximise the child's level of development and adaptation while preparing him/her academically for Key Stage One (primary, 5 to 7 years old).
The FEDEA School unique approach allows each kindergarten aged-child, whatever his/her level is, to learn, understand and master this curriculum, using an attractive an adapted teaching material.
Various therapies (sensory integration, receptive and expressive communication, language re-education, music therapy) are also part of the FEDEA School Kindergarten Curriculum because they can help children of this age to learn better and quicker and to have a better level of adaptation.
FEDEA School obtains excellent results for each age range. Enrol your child and see him/her progress each day !