At FEDEA School
Your child with autism also learns to use a scooter !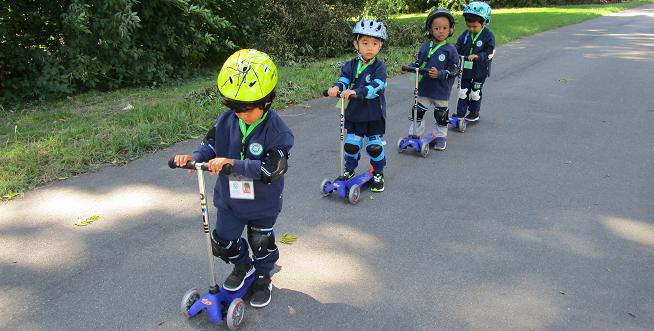 Educational excellence !

Your child deserves it !
FEDEA School Primary age level students (sometimes even from Kindergarten age!) start learning to use a scooter.
For older students, this may become a means of locomotion around town!