At FEDEA School
Your child with autism also learns to play tennis !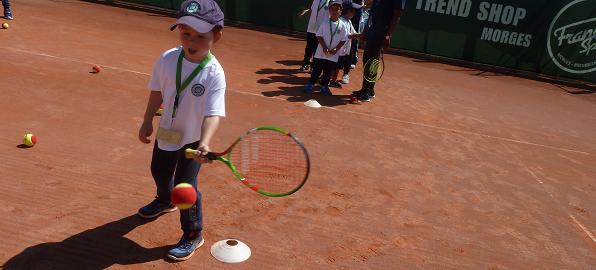 Educational excellence !

Your child deserves it !
FEDEA School students begin Tennis in Kindergarten class already, starting with simple exercises and progressively learning the rules of the game and new techniques.
Our most capable students, after several years training, are able to play singles matches with each other.
For tennis, as for each sport taught at the school, carefully thoughtout adapted objectives are set up for each student in order to ensure progress.