This program will stimulate your child's brain !



Allowing academic progression as a result !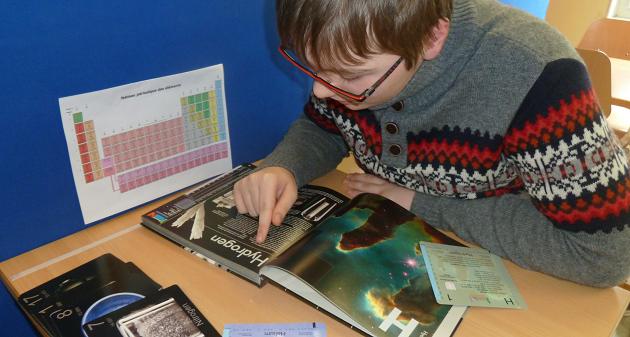 This program gives outstanding results in 6 months !
Our results:

10 to 30 IQ point increase

for all children with autism !
The FEDEA 6 Month Program is an intensive and unique entirely personal teaching program which is only available at the FEDEA Swiss International Center for Autism, Morges, Switzerland.
During their six month stay at FEDEA, secondary aged students with autism develop their intelligence, building new learning abilities and catching up academically while acquiring new social and communication skills.
We can either work on all academic subjects or on specific subjects in which the student has difficulties. We also work on potential behaviour problems.
At this age it is also sometimes usefull to work intensively on fine motor skills in order to improve handwriting.
The students who are interested in languages can learn new modern languages such as French, Spanish or German.
We advise parents to enrol their child with autism as soon as they can. The brain is very plastic, even at secondary school age, and a six month intensive intervention makes it possible to remodel brain connexions and compensate for developmental and academic delays.
For each study subject, our team assesses the academic level already reached by the student. They identify the best teaching techniques to use with the student and the teaching books and support materials to use in order to compensate for delays, develop potential and maximise progress.
This FEDEA Program achieves outstanding results in six months intensive teaching!
The results measured at the end of the FEDEA Six Month Program are impressive in terms of academic skills, behaviour, social and communication abilities. The students who are within the normal range of intelligence are now ready to follow an age appropriate normal academic program. Their behaviour allows them to now follow lessons in a normal school environment.
During this program, each student, whatever his/her level, benefits from an intelligence test. Our team can assess any student, verbal or non verbal!
The programs are very popular, so please make your plans well in advance !